Junior Super Robotics Sumo Training
Duration:
Five Days Workshop.
Track:
Open-ended Theme-based Projects. This is a lower grade levels from the "Super Robotics Sumo Training" Workshop - Gr. 4 to 6.
Description
You will gain a head start on a "forever-beloved" robotics game played by college mechanical engineering majors — Robotics Sumo Robot Contest! You will build a super-strong LEGO bot and automate it through programming to compete in our SR Sumo Ring.
Have you ever wondered how to gain strength of a robot and the importance of mathematics involved behind it? How to increase leverage of your robot ? How to create mechanical and rotational advantage to achieve that? Sometimes, just being bulky and strong may not be the ultimate solution, but the intelligence going behind it will present itself a winning solution. There will be a lot of thinking outside the box moments!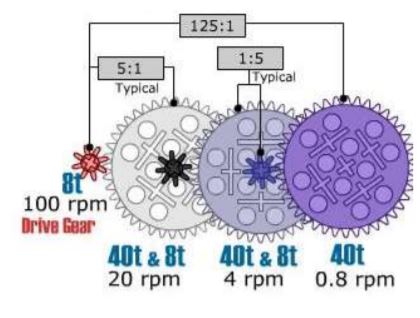 This workshop aims to teach and reinforce understanding in mechanical advantages from gears systems, and gear math - algebraic and geometric application. You will learn the elementary mechanical tips to build a sound mobile robot chassis. Your robot will have to be strong enough to withhold big impacts during the sumo games. You will gain the importance of mechanical sketching and flowcharting as part of design and documentation, which are both critical components in engineering.
For those who are up for advanced challenges, you will be provided opportunities to use various sensors to increase the robot's intelligence.
Prerequisites:
Must enjoy challenging the mind and being creative.
Must enjoy mathematics.
Must enjoy analyzing intricate problems.
Must be willing and able to work with others.
Learning Tools:
Hardware — LEGO® Mindstorms™
Software - Graphical RobotC©
Take Home:
Student's own Engineering Journal Log Book.