Mindstorms Robotics Soccer League Clinic
Duration:
Five-Day Week.
Track:
Competitive Robotics Workshop — Grade 6 TO 11
Description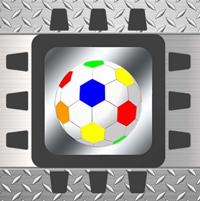 Robotics Soccer has been one of most animated robotics competitions. Robotics Soccer brought broad technical challenge in both software, especially in artificial intellgence, mechanical engineering, and electronic engineering.
While there are two robotics soccer competitions avaiable, most aim to tailor more advanced hardware design. We open learning opportunity for those who are far more interest in developing the intelligence (software development), than sophisticated hardware design. Storming Robots launched a new robotics soccer competition serving as an excellent launchpad for these enthusiasts. This league facilitates three game modes with scaffolding challenge, from Free Kick, Goalie Defense, and Full Game League. This provides opportunity for beginners who may wish to compete in more advanced divisions in the future.
Anticipated Learning Outcome:
Gain proficieny in robotics programming, from fundamental to advanced .
Motion Navgation from basics to real-time control feedback with encoder.
Gain and strengthen physics in gear math.
Learn to use the Pixy-Cam to detect the soccer.
For advanced :

I2C interface.
Simple image processing with Pixy Cam.

Use a Pixy Cam to detect the soccer.
Prerequisites:
High Proficiency in Algebra I.
Must enjoy challenging the mind and being creative.
Must enjoy Mathematics.
Appreciate analyzing intricate problems.
Learning Tools:
Hardware - LEGO® Mindstorms™
Software - RobotC©